God Himself is pointing the world to "The Empty Cross" at The Coming King Sculpture Prayer Garden in Kerrville, Texas, halfway between the Atlantic and Pacific Oceans at the same latitude as ISRAEL.  The Annular Eclipse (10/14/23) and the Total Eclipse (4/8/24) forever point to Jesus Christ!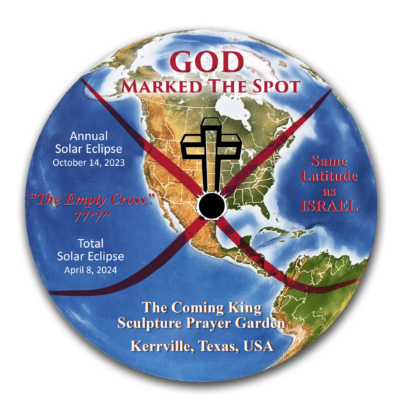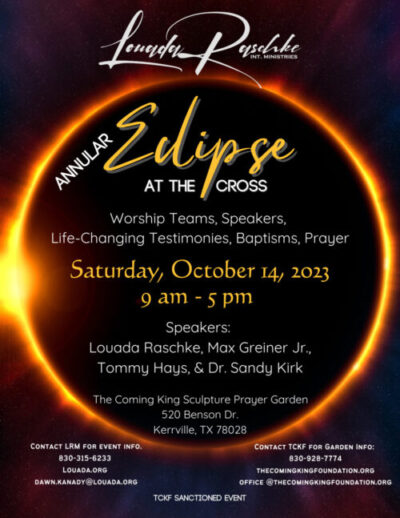 Speakers: Louda Rashcke, Max Greiner Jr., Tommy Hays, Dr. Sandy Kirk 
Life-Changing Testimonies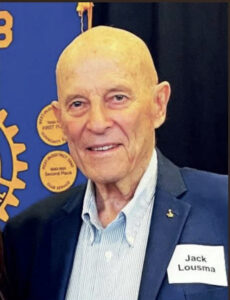 " I have been around a longtime.  In my life I have witnessed things few humans ever see.  I can tell you that the intersection of the two rare solar eclipses, right over the top of "The Empty Cross" sculpture in Kerrville is no accident!  There is a God! He created the universe, yet cared enough to send His Son, Jesus Christ to die on a cross tow thousand years ago for the sins of mankind.  All who call on His name will be saved!"
USMC Col. Jack Lousma (Kerrville resident) Apollo Astronaut Skylab/Space Shuttle Captain Astronaut Hall of Fame Member
Starts: 10:23am || Totality: 11:54am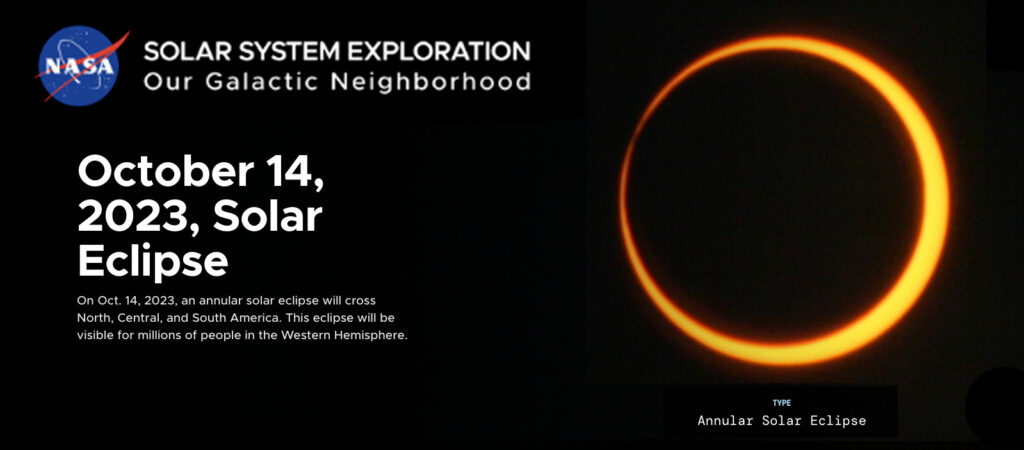 Starts: 10:23am || Totality: 11:54am
What Can I Expect Day Of?
Pets are welcome in the garden however please be advised that it will be extremely crowded for both eclipse events and water and other resources may be limited. 
We will have extra porta potties available for both eclipse events. However we cannot guarantee how quickly they may fill up. If possible make a pit stop before arrival to the garden. 
We are searching for food trucks to attend. Please contact us if you have a lead.
Due to crowds in town for the April Eclipse, you may want to pack a lunch.
Weather changes very quickly in Texas. Fall or Spring days can either be hot or cold from one day to the next. Make sure to check the weather before you leave. Be advised It is often windy on top of the mountain.
Be aware that emergency services may be limited due to traffic in town and on the interstate. We will have security on site.
The City of Kerrville is expecting 150,000 people for the April eclipse. Parking in the garden is space permitting. Please plan on arriving at least 4 hours prior to the eclipse if you plan to park here.   Plan on at least an hour to exit the park.
Please call the office to make arrangements for "guaranteed" space to set up your camera and for parking. The office number is 830-928-7774 
Please come with a full tank of gas.  If you are driving in from outside of Kerrville, it is HIGHLY advised you purchase gas before arriving in town. There will be long lines to get into Kerrville and out of Kerrville. Gas availability in town will be limited. 
Get T-Shirts & Solar Glasses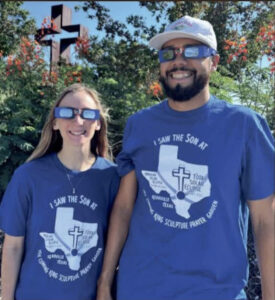 For a donation, TCKF is giving away thousands of Solar Eclipse Sun Goggles and T-shirts! They are available now at the Office during the week.   Buy Online or Call: (830) 928-7774.  Your tax-deductible donations keep this nonprofit art park free to the public!
Starts: 12:23pm || Totality: 1:42pm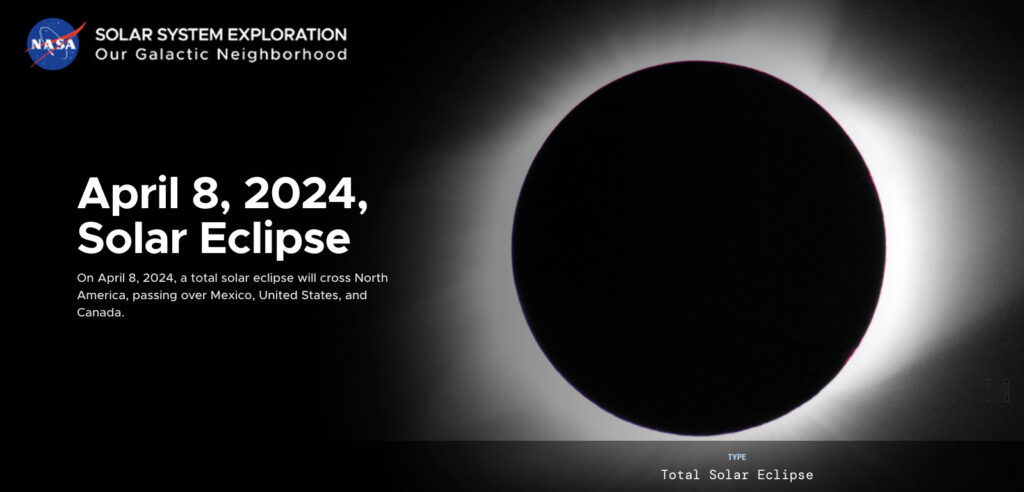 Why did an "Annualar Solar Eclipse" (10/14/23) and a "Total Solar Eclipse" (4/8/24) intersect over Kerrville, Texas?
God marked this spot because His treasure is here, halfway between the Atlantic and Pacific Oceans, on IH-10, at the same latitude as ISRAEL. This is the only place on earth were a 77'7″ Cor-ten steel sculpture, "The Empty Cross" exists.  It is the most symbolic cross in the world and was erected at The Coming King Sculpture Prayer Garden on 7/27/10. The free, 24.5 acre park ranks in the top 10% of tourist attractions worldwide, according to TRIPADVISOR.  $3,000,000 word of art honors God here.
Why did over a million people from over 100 countries travel to this garden before the solar eclipse?
It is a type of last days tabernacle, a portal into the spiritual realm, where the power and presence of tGod manifests daily; where miracles, signa dn wonders are commonplace.
Is it true signs in the heavens predict events on earth?
Yes, God uses the cosmos to communicate to humanity and foreshadow the return of the Jewish Messiah, Jesus Christ.
What do these signs mean at this time in history?
They point to the end of time and the return of Yeshua, Jesus the Messiah who will appear in the sky as a warrior on a white stallion, to judge all who have rejected Him.