" On that day I will raise up the Tabernacle of David, which has fallen down, and repair its damages: I will raise up its ruins, and rebuild it as in the days of old, that they may possess the remnant of Edom, and all the Gentiles who are called by My name," says the LORD who does this thing.

AMOS 9:11 & 12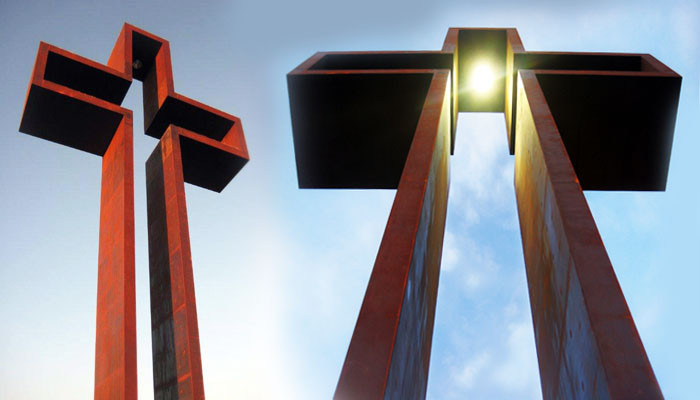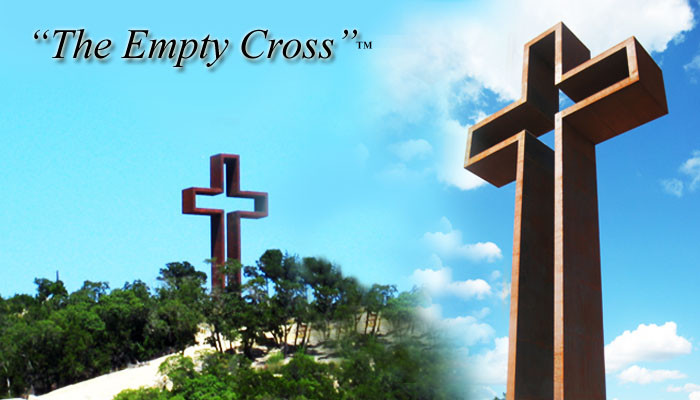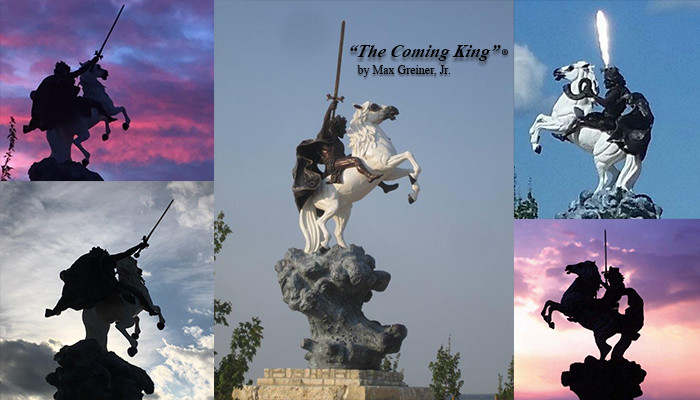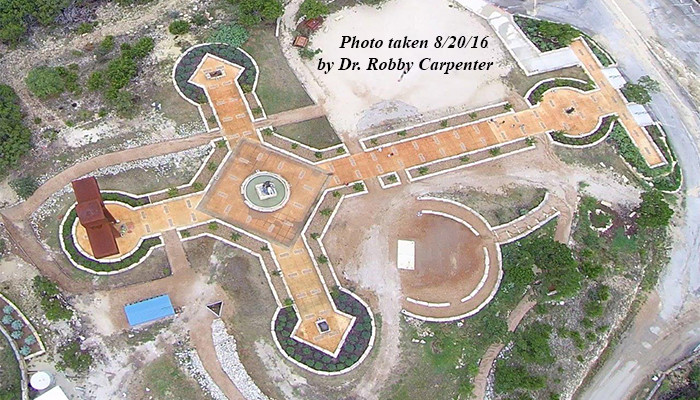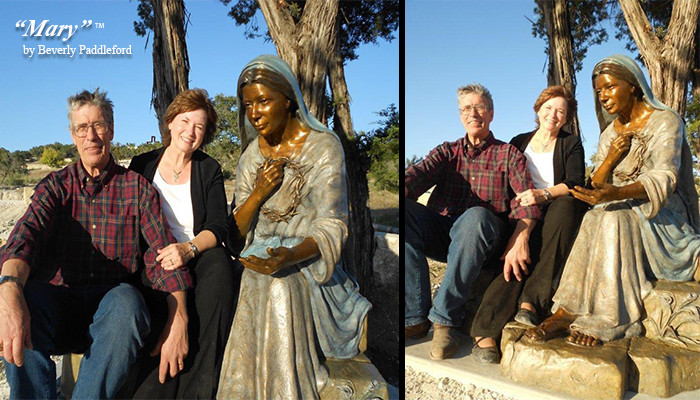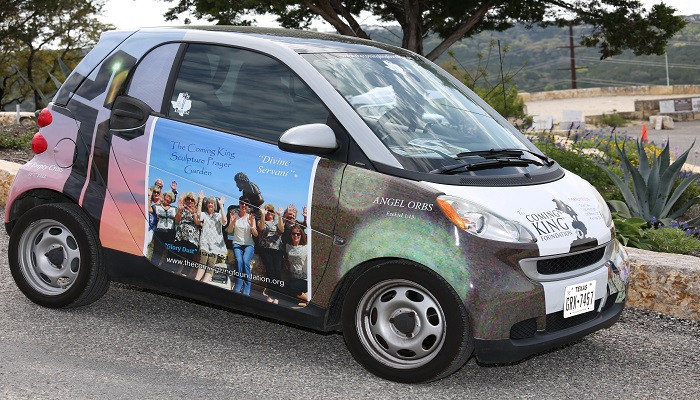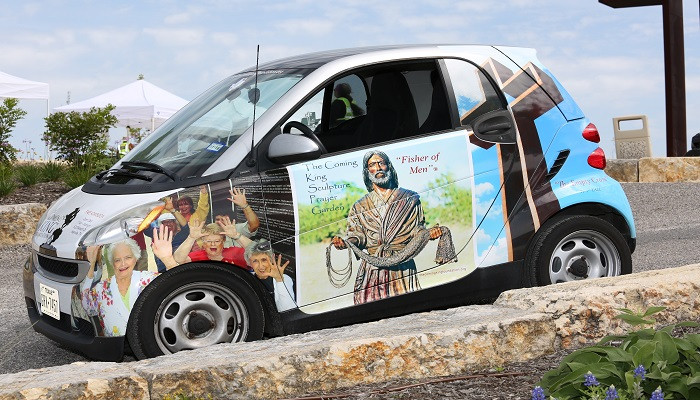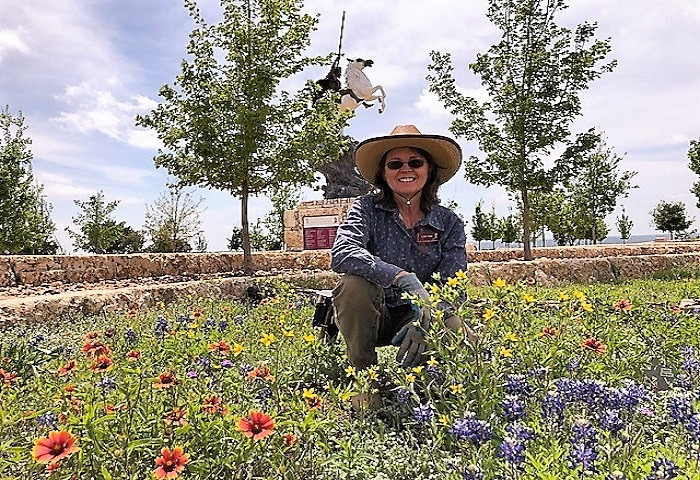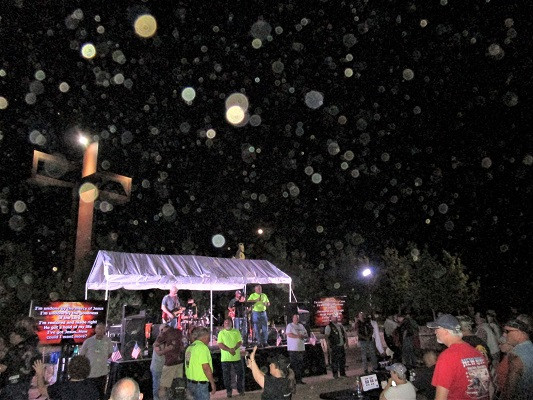 THE COMING KING FOUNDATION
A non-profit 501(c)3 Foundation established on May 6, 2004 to create beautiful Sculpture Prayer Gardens across the United States and other countries, for the purpose of bringing honor and souls to Jesus Christ.
"Sherry and I want to personally invite you, your family and friends to visit the free 24.5-acre Sculpture Prayer Garden located at the main entrance of Kerrville, Texas, right on IH-10, halfway between the Atlantic and Pacific Oceans, at the same latitude as Israel!
A prophetic word by Dr. Mahesh Chavda given to us on December 9, 2001 launched this incredible vision that has now touched millions of people around the world thanks to TV, radio, newspapers, magazines and the internet. Over 120,000 people a year visit this unique spiritual garden from all 50 states and more than 80 countries.
The 1,930' high garden was officially dedicated on September 13, 2015, but improvements are still being added as funds are given to this 501c3 "art museum". This spiritual park is being built on faith in God without borrowing by generous donors! Thank you for helping us if the Holy Spirit leads you to do so!
In addition to almost $3,000,000 worth of donated monumental Christ-honoring sculptures, the peace, miracles and presence of God are manifesting here 365 days a year! We pray you will visit soon and that you are blessed by this website. Please share it with others so they might be blessed by the love of God!
In the King's service,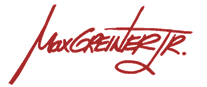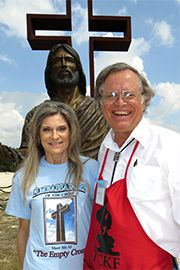 The Coming King Foundation
Purpose Statement
"God told us in a public prophetic word given by a stranger on December 9, 2001 in Austin, Texas, that the LORD was calling us, with the help of many Christians, to be involved in 'RESTORING THE TABERNACLE OF DAVID.'  Eight months later, in August of 2002, the Holy Spirit downloaded the precise design for a "TYPE" of last days tabernacle, a SCULPTURE PRAYER GARDEN, that would be placed along the highways and byways of the world.
In this holy vision, I saw a 100-yard long, cross-shaped garden filled with my monumental, Christ-honoring sculptures and Bible scriptures carved into stone.  At the end of the path, I saw a 77'7" hollow, reddish brown, Cor-ten steel sculpture called "THE EMPTY CROSS".
The only purpose of THE COMING KING FOUNDATION is to build these SCULPTURE PRAYER GARDENS across the world to bring glory and souls to JESUS CHRIST.  These 'Covenant Certified' gardens are to be built according to the original design given by God.  This is about Jesus Christ and Him magnified. No other religions will be presented in these free art parks.
The Holy Spirit has anointed this plan and will work miracles, signs and wonders at these 'Covenant Certified' gardens!  The job of TCKF Trustees, staff and volunteers is to stay true to this unique evangelistic vision until Christ returns in the sky as THE COMING KING!"   
In the King's service,
Max & Sherry Greiner
TCKF Founders
The Coming King Foundation was officially founded as a non-profit (501c3) art museum on May 6, 2004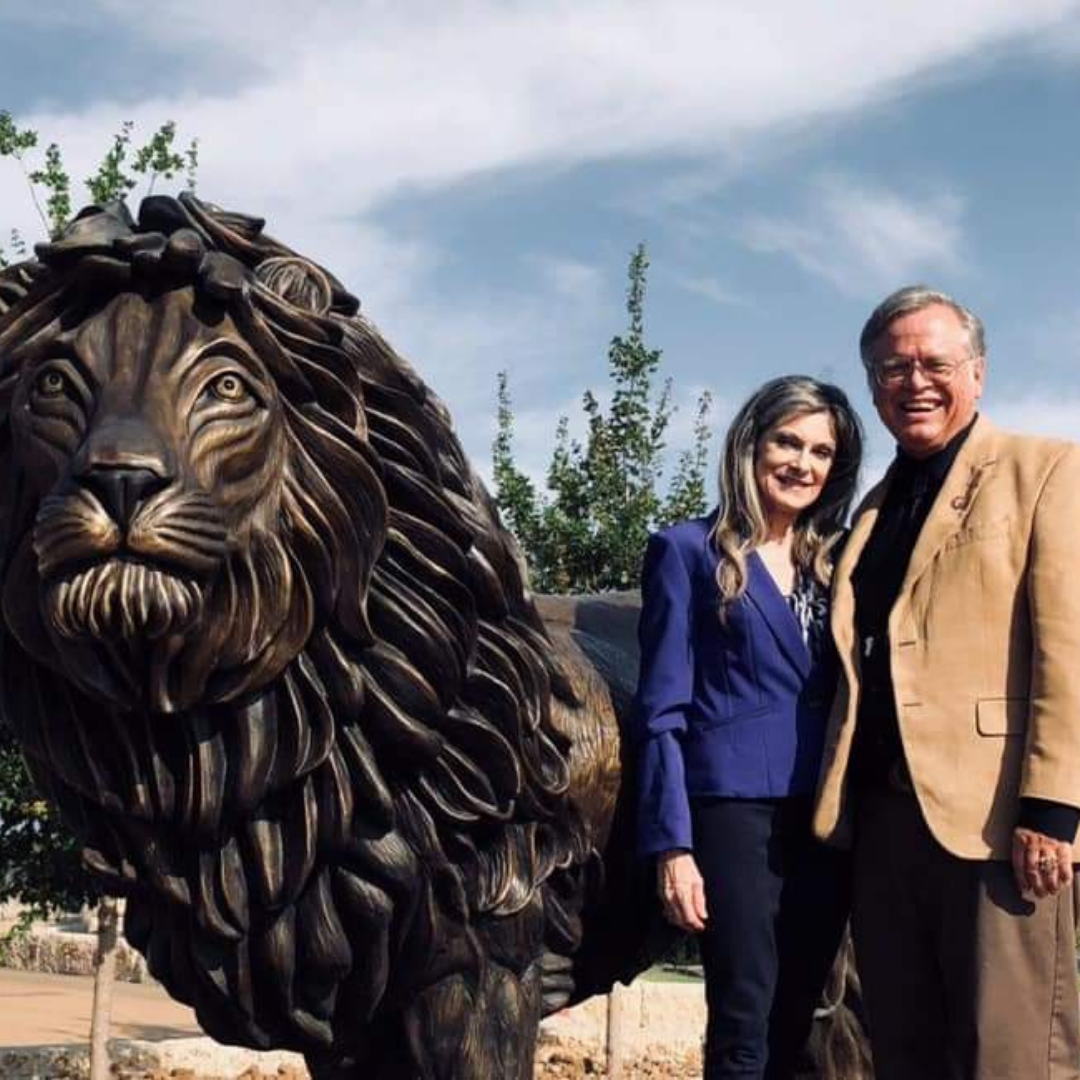 Meet The Board of Trustees and Staff (2020-2021)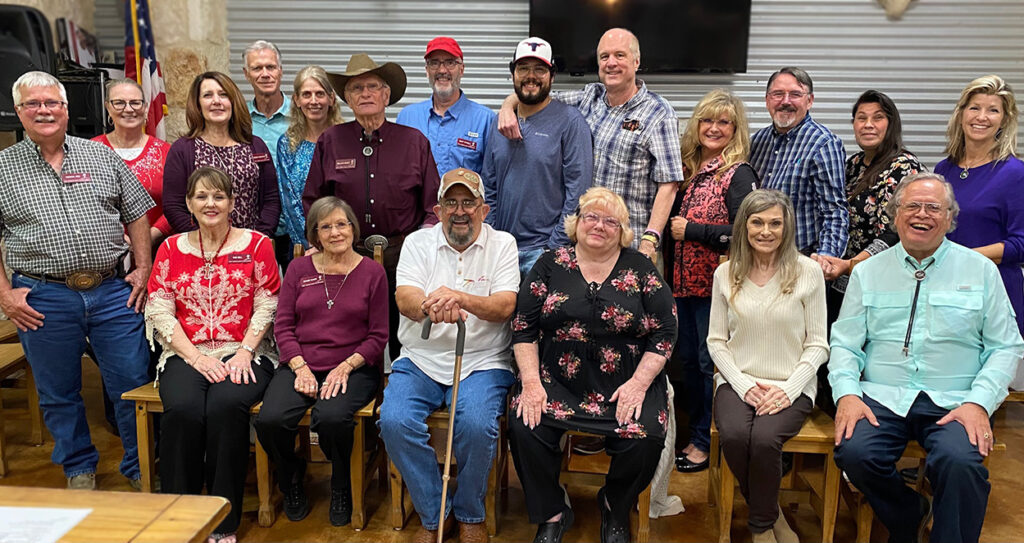 TCKF LEADERSHIP TEAM
Pictured left to right: (Front Row)
(Office staff) Roslyn Bell, (First Lady) Esther Baker, (Trustee) Richard Reinhard, (Trustee) Carol Reinhard, (Trustee) Sherry Greiner, (Chairman) Max Greiner Jr.
(Back row:)
(EC Trustee) Hershel Reid, (Office staff) Lisa Polk, (Executive Director) Debbye Meszaros, (Trustee) Mark Mosier, (Treasurer) Darcie Mosier, (President) Weldon Baker, (EC Trustee) Matt Tyykila, (Maintenance) Joshua Rodriguez, (Vice-President) Stockton Williams, (EC Trustee) Linda Forse, (Trustee) Fred Schremp, (Trustee) Beth Schremp, (Trustee) Susan Casey.
Trustees not present for the photo:
Barbara Anderson, Bob Carey, Linda Finley, Cynthia Hoskins, Chris Seifert, Delores Thomas, Jack Turner.
EXECUTIVE COMMITTEE
MEMBERS

President
Weldon Baker

Vice President
Stockton Williams

Treasurer
Darcie Mosier

Chairman
Max Greiner, Jr.

Trustees
Linda Forse
Hershel Reid
Matt Tyykila
ADMINISTRATORS

Executive Director
Debbye Meszaros

Administrative Assistant
Roslyn Bell

Administrative Assistant
Lisa Polk
Get in Touch and Visit Us
You can find us here:
520 Benson Dr, Kerrville, TX 78028
Free Admission Hours:7:00 AMto 12:00 Midnight
Open all year
Guided Tours Available
The Coming King Foundation
P.O. Box 290555
Kerrville, TX 78029-0555
Phone: (830) 928-7774